ZShop-Online Free Digital Dukaan on WhatsApp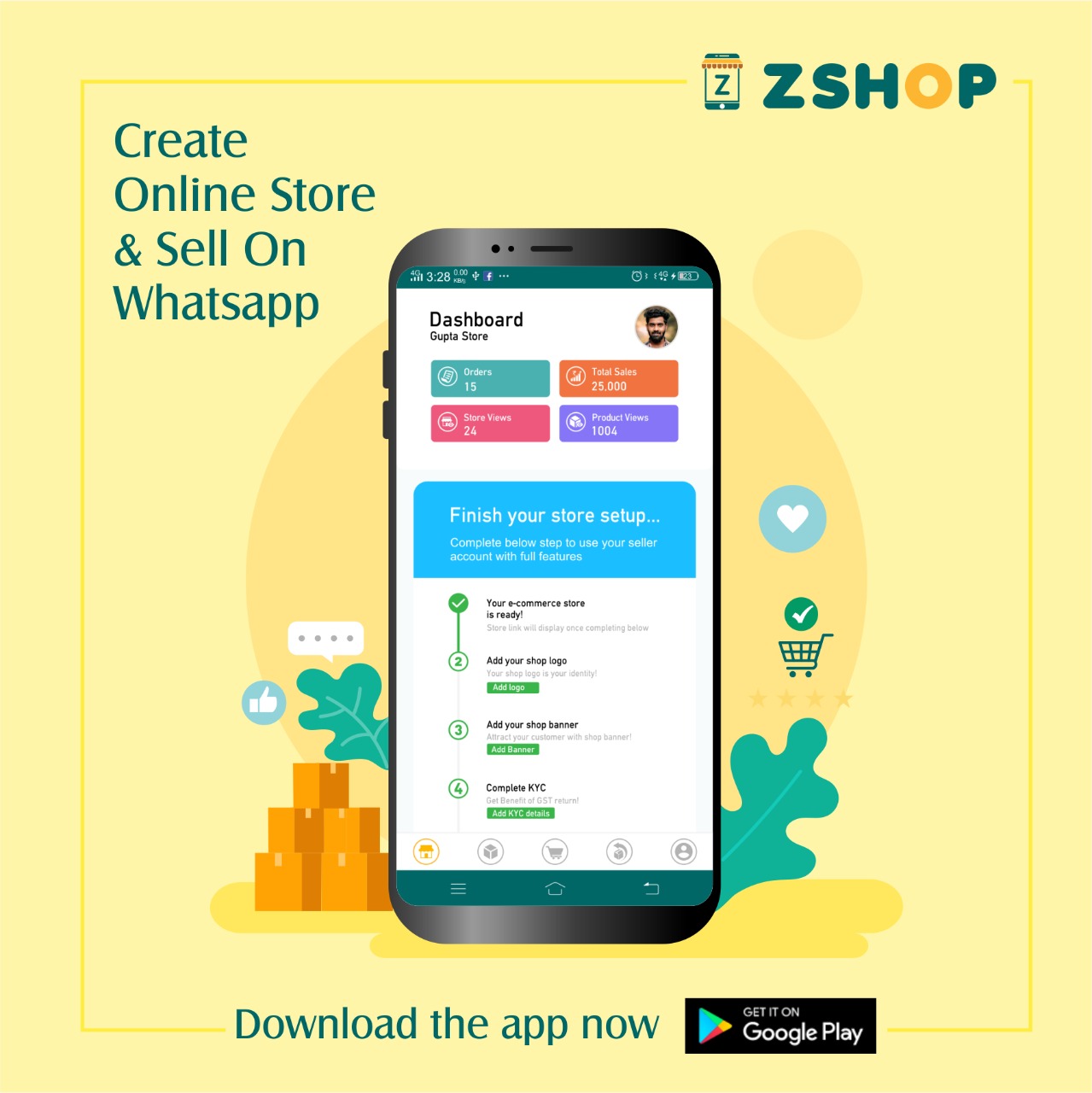 ZShop-Online Free Digital Dukaan on WhatsApp
Overview
Create your personal e-commerce store for FREE in just few seconds, and take your business online. Start selling on your online store and grow your business. You can make beautiful product catalogues (catalogs) on your phone and share with your customers easily. ZShop online store service can be used by any type of small & medium businesses. ZShop also allows you to share products on WhatsApp.
ZShop is for anyone who wants to sell any kind of products or services online through WhatsApp. ZShop can be a super useful product for the following business:
Our Solution
Inventics to develop an entire platform for enabling small shops to start their own e-commerce store in just a few steps without going through complex steps as on another available platform in the market. Our developers implemented on-demand realtime website creation for individual with selected theme and colors. Also we facilitate with registering domain online direct from mobile app and get it mapped to owned website with products categories to be managed from single app.
Our developers also adopted client's strategy to provide easy product creation in shop from mobile app by selecting available marster catalogs of their selected business category.
Result
Features of ZShop app:
- Create your online shop easily
- Add unlimited products or services
- Set prices and quantities available
- Edit/update existing product details
- Turn on/off product availability
- Manage orders and inventory

Why use ZShop for your e-commerce store?
- ZShop is 100% free to use
- Online Store Data is safe and secure
- Automatically backup your online shop
- No limitation of the number of devices
- No limitation of the number of products in the online store
- Accounting app which sends a reminder for due payment
- Automatic invoice generation for online orders
- Available in your native language

Discuss how our model fits your business